ITECS Engineering ist spezialisiert in den Bereichen Terminplanung, Projektsteuerung und Projekt Management. Wertvolle Unterstützung erhalten wir außerdem von unseren Partnern, die alle Experten in ihren Fachbereichen sind. Eine Auswahl unserer Partner finden Sie unten stehend.
Sie haben Interesse an einer Zusammenarbeit? Setzen Sie sich gerne mit uns in Verbindung.

Expertise und Imagination: dank emagine Projektteams mit qualifizierten Experten auf Abruf und just on time aufbauen
---
Der wichtigste Erfolgsfaktor, um ein Projekt termin-, budget- und qualitätsgerecht auszuführen, – der Projektleiter spricht von on time, on budget und on quality – ist: die passenden Leute an Bord zu haben. Unternehmen benötigen also die richtigen Experten mit den richtigen Fähigkeiten sowie dem richtigen Mindset am richtigen Ort und zu einem angemessenen Preis – in Summe eine komplexe Kombination von Anforderungen, deren Erfüllung man besser in die Hände von wahren Profis gibt.
Deshalb haben wir von ITECS uns emagine als Rekrutierungspartner Nummer Eins ausgewählt. Wenn Ihr Unternehmen das nächste Mal die Ressourcen aufstocken muss, stellen Sie doch emagine einmal auf den Prüfstand, nach Ihrer passenden "Nadel im Heuhaufen" zu suchen.
Lesen Sie hier mehr: www.emagine.de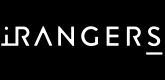 iRangers are the best in IT Consulting and Support
---
Professional Project Controls Service heavily rely on a professional and responsive IT infrastructure.
We as ITECS Engineering are highly specialized in the implementation and usage of daily work tools like Oracle Primavera and Microsoft Project.
Furthermore, we help businesses link these systems to SAP, MS SharePoint or other database systems, and we are authorized and certified installers for the whole scope of software around these PM software environments.
However, when it comes to integration aspects of enterprise systems like SAP, MS SharePoint, MS Exchange, Azure, etc. we rely on our partner's proven expertise. Over more than 10 years of cooperation with iRangers, we've always found a solution, even in situations where others would give up. Complex infrastructure environments, cloud services and all of these combined with chained and nested service level agreements are driving reasons. Another main aspect is the deep knowledge of the driving business processes and the ability to identify and close the gaps.
Read more here: www.irangers.com/partners