Our partnerships have always been built with a focus on the technical solution background. This is why cooperation with our partners is completely free of commercial aspects. All of our partners operate completely independent and on a zero dollar provision base.
Also, if you have any specific requirements or want us to operate with a group of other partners, please let us know and we can arrange the best setup for you.

emagine to build up the project team with qualified experts on demand and just in time
---
The key success factor for "in time" and "in budget" and "in quality" project delivery is people.
A second very important issue is reliability and continuity. That is why all our ITECS resources do have an unlimited contract with our organization as well as a sound commitment to serve the best project controls services to our customers.
With our heart as an engineer we have specialized ourselves to all kinds of project controls services. This is our passion.
The expertize to find and provide the right people with the right skills, the right mind set at the right location for a reasonable price is a complete  different story which can provide You continuous headaches during all phases of project execution.
As we are engineers we gave up this scope to emagine a our number one professional resourcing partner. Since we have emagine on board we can much more concentrate on providing our core services "All You need for project planning" then before.
As Your project grows give them a chance to proof their ability to "look for a needle in the haystack". It will be a main advantage for every project to work with the right people.
Read more here: www.emagine.de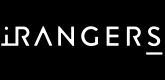 iRangers are the best in IT Consulting and Support
---
Professional Project Controls Service heavily rely on a professional and responsive IT infrastructure.
We are highly specialized in the implementation and usage of daily work tools like Oracle Primavera and Microsoft Project.
Furthermore, we help businesses link these systems to SAP, MS SharePoint or other database systems, and we are authorized and certified installers for the whole scope of software around these PM software environments.
However, when it comes to integration aspects of enterprise systems like SAP, MS SharePoint, MS Exchange, Azure, etc. we rely on our partner's proven expertise. Over more than 10 years of cooperation with iRangers, we've always found a solution, even in situations where others would give up. Complex infrastructure environments, cloud services and all of this combined with chained and nested service level agreements are one the reasons. Another main aspect is the deep knowledge of the driving business processes and the ability to identify and close the gaps.
Read more here: www.irangers.com/partners